This little write up is a result of Daron's experience with bending a fuel line on his fuel pump hanger assembly after mangling it during a fuel pump instalation. Instead of buying a new one for an excessive cost of over $180, he repaired it in the following method for less then $20.


This occured on the line that is the output of the pump. He cut the line where it drops into the tank, and drilled the hole that was previously occupied by the line with a 3/8" bit. Most auto parts stores carry a fuel line connector repair kit. Daron used a kit from Napa. The kit contained 3/8" fuel line about a foot long, and the proper fittings for our fuel system on the end (with the o-ring included).
Here is the sender with the line removed and hole drilled out.You can remove the original line from the support on the top of the hanger with a propane torch, which will melt the solder. (pick up a tourch at ace hardware for around $10)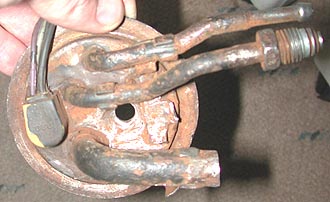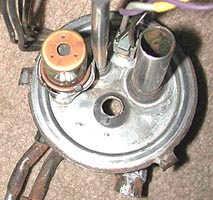 The next step is to form the line into the apropriate shape. This should be done with a tube bender, which can be obtained at Sears for about $20.
The idea here is to imitate the original shape closely, and create smooth, gradual bends.

Then, slide your new pipe into place, and cut the end to length. Once your sure of the proper shape, length and placement, solder the line into place on the hanger assembly.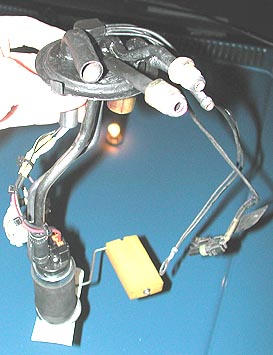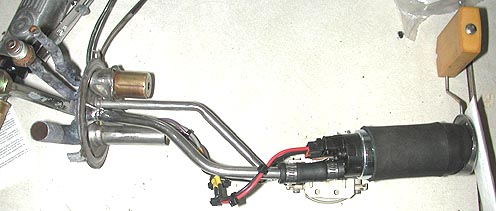 user contributed notes