Protect your dash from peeling and cracking while making it look sweet at the same time.
RK Kustom's sells these in group purchases to us. He purchases any color and embroiders "syclone" or "typhoon" onto the mat.
There are 2 choises:

or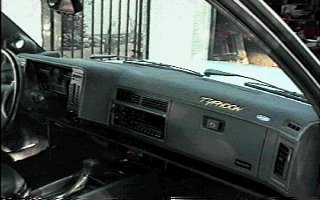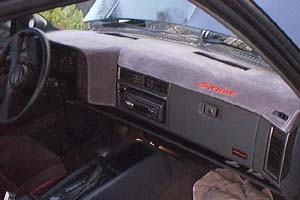 The Mats come rolled up in a box with instructions and velcro needed to attatch the mat. All that is needed is the hook side of the velcro, just peel backing and place in areas where the mat needs to be held down. It will sit a little weird at first, give it a couple of days to flatten out and conform to your dash. To help, I bent the angle on the front over the glove box to help it complete the angle and sit correctly. The mat stays put even at 75 with the windows down, and everyone whose seen it had positive comments.
Go to RK Kustom to pick yours up.