Al Dustan Has been working on a set of awesome brake upgrades for sy/ty. These pictures are of the rears with 4 piston calipers, cross drilled/slotted rotars, and an e-brake pad. These are the prototype set, wilwood custom manufactured these to adapt to the ty belonging to John Gerber (TyToons). These will weigh in performance wise, above the baer system. The fronts will be 6 piston.
From outside the rim (these sqeeze nicely into the stock wheel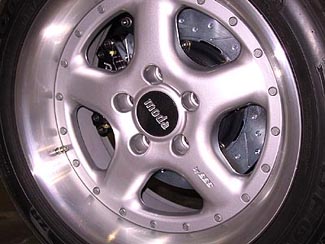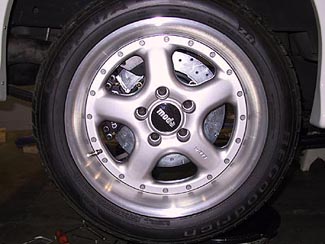 View minus the wheel, you can see the e brake pad.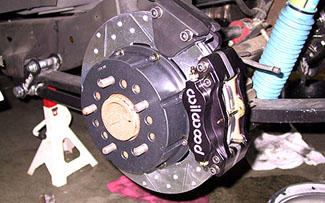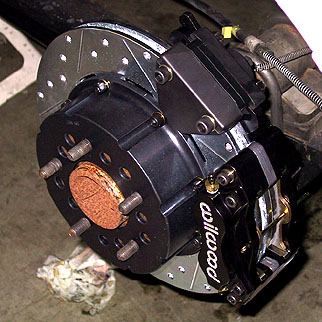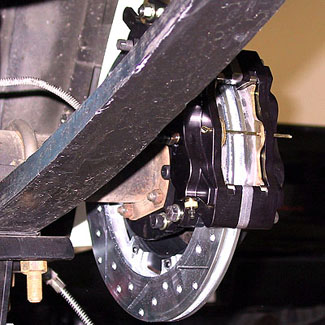 The following pics show how easy it is to change pads. Remove the pin, yank the pad. Now thats nice.